Cheaper Than Therapy Gig Alerts

Sign up below to get email notifications about our gigs. Unsubscribe anytime with the link at the bottom of each message. We won't share your address! We just want you to come see us play and enjoy your own dose of therapy.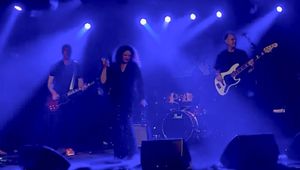 Upcoming Shows
CTT is ready to party in 2022!
Join us at Hook Hall on June 24 8-10 pm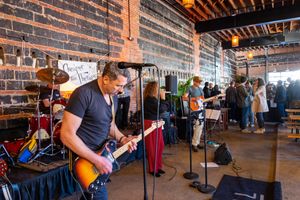 April 1, 8-10 pm & April 3, 2-4 pm
Cherry Blossom Wine & Beer Festival

March 17, 8-10 pm
for St. Patrick's Day
Let us know if you have an event or location we should explore for 2022! Contact us!
Notable Shows Gone By...
We are thrilled to have played at these great venues in 2021
Hook Hall, Hill Country, Union Stage and more! Please join us in 2022.
2020 and before...
H Street Festival, Washington DC
Rock the Core, Washington, DC
Taste of DC at RFK, Main Stage, Washington DC

Gypsy Sally's Vinyl Lounge, Washington DC
Howard Theatre, Washington DC
The Black Cat, Washington, DC 
DC's Art All Night Festival
Tenley Bar & Grill, Washington DC
Bread & Salt, Washington DC

Stetsons Bar, Washington DC

Taste of DC, Pennsylvania Ave, Washington DC

Redwood Crab Festival, Bethesda, MD

Safeway BBQ Battle, Pennsylvania Ave, Washington DC

Clyde's Chevy Chase, MD
Public Tenley, Washington DC
Airpark Auto Charity Bonanza, Gaithersburg, MD
Ronald Reagan Building and International Trade Center
International Center for Journalists, 30th Anniversary Awards Dinner, 
Harp & Fiddle, Bethesda, MD
Bethesda Oktoberfest, Bethesda, MD
Mason Inn, Washington, DC